6 STEPS TO BOOST YOUR BUSINESS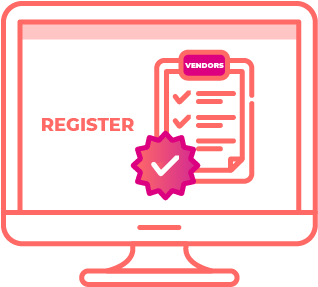 STEP 1
Register With Grab Maid
Register with us as Cleaning Vendor through our Website (Mobile App) and select your coverage areas
STEP 2
Register Your Crews
Provide us information of your total manpower of cleaners and types of cleaning services provided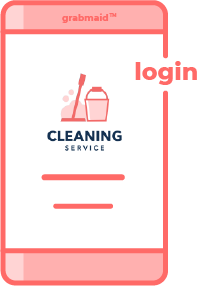 STEP 3
Successful Login
You will be given a log-in password as vendor to advertise your cleaning services on our platform
STEP 4
Boosting Your Services
We will advertise and assist boosting of your cleaning services to get sales order for you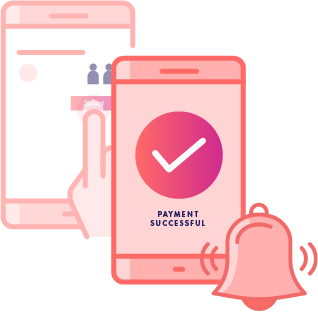 STEP 5
Booking & Payment Done
Receive a notification when your service booking is confirmed by a customer and the payment is paid securely as well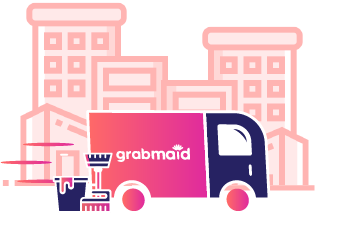 STEP 6
Deliver Your Service
Deliver your cleaning service to the registered address according to each booking-session
---
In traditional cleaning business operations, cleaning companies receive booking inquiry such as calling, WhatsApp text, or FB Messenger directly from customers and personally take time to explain the services provided before confirming the booking session.

The conventional operational model in cleaning service is time-consuming and often troubled with misunderstandings or miscommunications in the process.

Today, in Grabmaid, customer (end user) can easily select the available slot to confirm the booking session with a simple click on the apps. No further conversations or replies are required from the cleaning company and the payment is instantly made before the services proceeded.

Through Grabmaid, we provide hassle-free schedule management of cleaners, that effectively manage all the booking slots on the app. You can easily monitor and manage the booking schedules to maximize the potentials of your manpower.

With Grabmaid, it allows your business to grow and expand your service coverage to even more locations.
LET US GROW YOUR BUSINESS